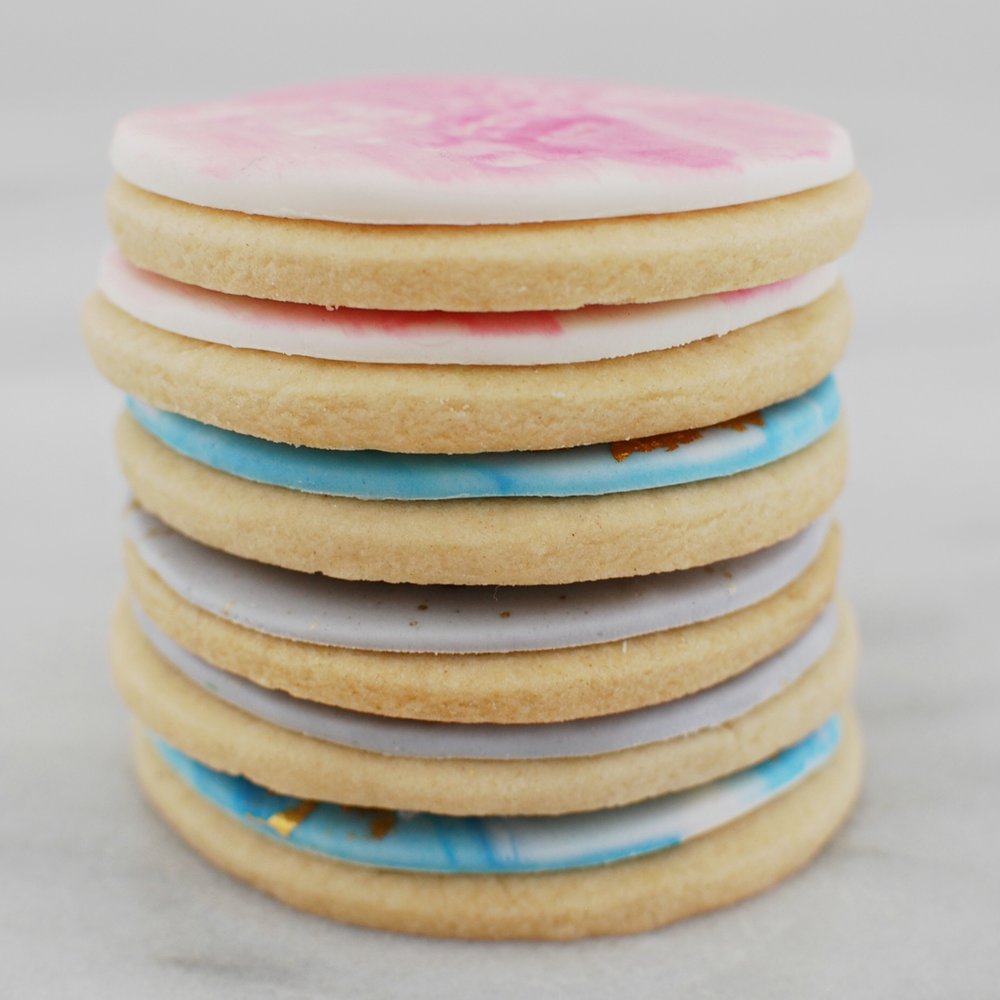 Cookies + French Macarons + Dipped Oreos
Decorated Sugar Cookies:
Homemade vanilla sugar cookies that melt in your mouth like shortbread. They are covered with a layer of royal icing or fondant in the design of your choice. Final cookie price is determined by size and design.
Decorated Cookies start at $2.50- $4.00 a cookie
Stamped Name Cookies start at $2.75+
Cookie packaging in clear cellophane bags is also available for + $0.25 per cookie. Handtied with ribbon +$0.50
Homemade Cookies:
Chocolate chip, Peanut butter, Soft sugar cookies, White chocolate Peppermint with vanilla salt, Halfsies ( half chocolate chip, half brownie cookie)
medium cookies: $20.00 / dozen large cookies: $28.00 / dozen
medium halfsie cookies: $25.00 / dozen large halfsies: $35.00 / dozen
French Macarons:
Macaron shells are made with almond flour and filled with vanilla or flavored buttercream or chocolate ganache. Shells can be tinted any color to match your theme.
French Macarons: $22.00 / dozen $24/ dozen painted or decorated
Fancy Dipped Oreos:
Dipped oreos. Your choice of white or milk chocolate. Colored and topped with simple decoration or marbled.
$2.00 per oreo. Add $0.25+ packaged as favors
$3.00+ per oreo for intricate designs
All cakes and baked treats are baked in a facility and made with equipment that comes into contact with gluten and nuts.
If you have a very severe allergy, we do not recommend you consume our products.